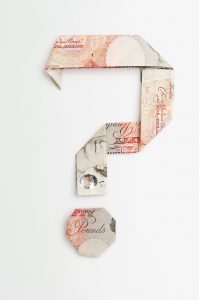 Back when we first created this website, it was usually the case that the main shows on ITV all had their own competitions, with the exception of Lorraine, who has always tended to share the GMB competition (and before that GMTV and Daybreak).
That meant that there was a separate competition for each of the breakfast show (currently Good Morning Britain and Lorraine), This Morning and Loose Women. More recently though, and we expect this to continue to be the case for most of the time, This Morning and Loose Women have also shared their prize draw. The reasoning behind it is that it means both shows can have a bigger prize, and presumably that encourages more entries for ITV Win too.
Fortunately there's a relatively easy way to tell which prize draw belongs to which show (or shows), as you just need to look at the first line of the address for postal entries.
At the time of writing, the postal entries tend to be the free route to enter a competition, with a few exceptions where you can enter for free online (in recent weeks, Free Cash Friday has had free online entry forms). The address has a first line, followed by PO Box 7558, Derby, DE1 0NQ. That address goes to Royal Mail in Derby, who are the collection point for the collection of the free competition entries, which then get processed and added to all the online, phone and text message entries when the winner is chosen.
The following table shows how the first line of the address for postal entries translates to the show (or shows) that the competition runs across:
| Address Line 1 | Show |
| --- | --- |
| BK (or BRK for older draws) | |
| TM (or TMG for older draws) | |
| LW (or LWN for older draws) | |
| DRD | |
| TP (or TPT for older draws) | |
| DY (or DAY for older draws) | |
| CD | |
It's also worth noting that during the year when shows like John and Lisa's Weekend Kitchen are on air, they will often run some of the weekday competitions on their show on weekend mornings too. Typically those will be using the codes BK, DY or CD, but may include others too from time to time.
The CD draws tend to be reserved for the huge cash prizes that are given away three or four times a year. You'll generally find those run across all of the daytime shows for three weeks over a four week period.
So, there you have it, if you've ever wondered about why some competition prizes are common between This Morning And Loose women, or why some are BKs and others are DYs or CDs, now you know!