Win an iPad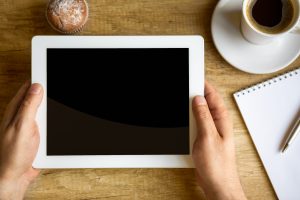 Apple's iPad has dominated the mobile computing world since it crashed onto the market in a blaze of publicity in April 2010. Along with the iPhone, the iPad was one of Steve Jobs' most successful creations, as he led Apple to the forefront of beautiful technology.
Running iOS like the iPhone, competitions to win an iPad are incredibly popular, and you'll find opportunities to try to win one on all of the big competition sites (as you'll see below!).
It's not hard to see why they're such a common competition to enter, as the price tag means that bagging a free iPad represents a big saving against buying a new one in the shops.
---
Winnersville
Winnersville are giving away an iPad on their free competitions website, which you can find here.
Featuring 16Gb of storage, the iPad that the lucky Winnersville winner will receive will provide hours of enjoyment on the move. Whether you're a Facebook Follower, a Twitteraholic or just want to catch up on a few downloaded iPlayer shows on the train, this chance to win an iPad is the perfect prize for anyone on the move
---